Season's Greetings!
Let' s meet in person in 2023!
Dear global customers,
A warm Season's Greetings to all of you.
As we are wrapping up 2022,I would like to share with you the amazing achievements we' ve made and the outlook for 2023.
There is no doubt that we all faced the challenges of continued growth amid the high inventory status of the market. We felt the pressures of slow trade volume by the 2nd half of the year. But by adjusting swiftly and working closely with our loyal customers, we will wrap up this year on par with the previous year. In fact, our end-of-year orders give us encouraging signs about the year to come. We have met and over come the challenges together.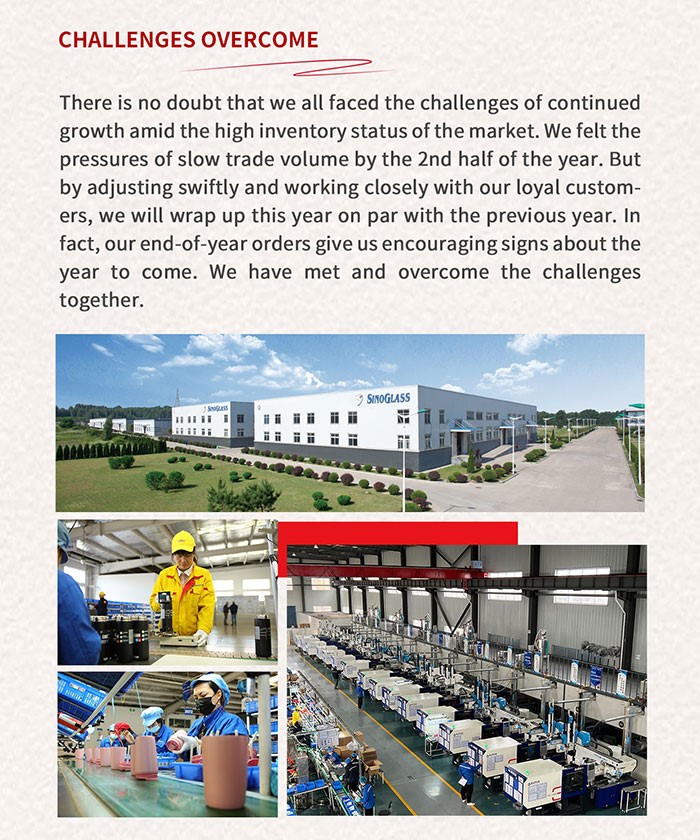 NEW PRODUCTS LAUNCHED
Many new and exciting products were launched in 2022 thanks to our new Integrated Product Development (IPD) system. Some of the latest products, like our dual-lid beverage bottles, square-lock storage jars, and the Press and Measure 2.0, are among the top picks from our customers. We have started the IPD Phase 2 consultation and there will be more solid new products coming out soon.
R&D CENTER EXPANDED
We have doubled down on new product development. With more ingenious designers, engineers, product managers and project coordinators, the R&D team is now the biggest depart-ment in our office. We relocated them to their own brand newfloor with convenient labs and meeting rooms. I can't wait to show you our new R&D center when you visit us.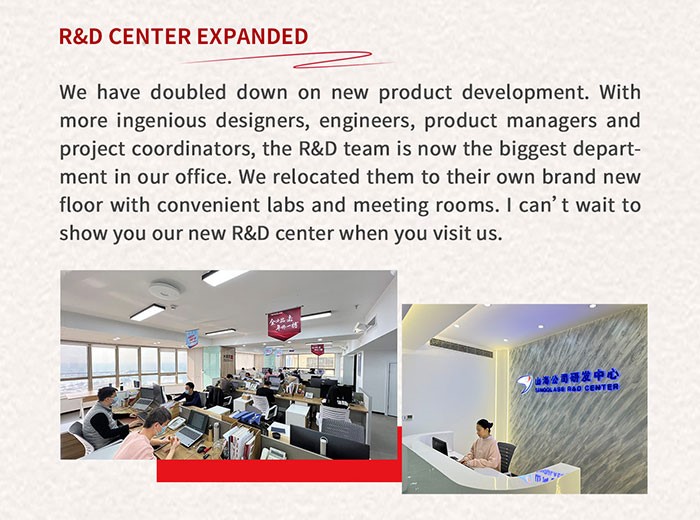 WE WILL SEE YOU IN 2023
China is finally opening up and l am sure you will be able to visitthe trade shows and travel inside China (without quarantine)near the beginning of 2023. You'll be able to attend the CantonFairs again, and even visit our factories and offices. meet freely abroad, so let' s meet at Ambiente Frakfurt,February 3-7, at Booth  No.9.1G40. After three years of online meetings and video calls, we can't wait to finally see you in person.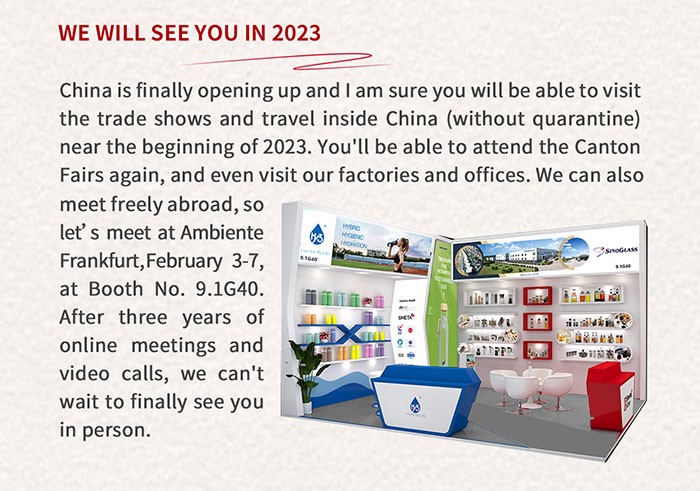 We are so grateful for your business and support during the years and look forward to a fruitful and prosperous 2023. 
On behalf of all of us from SinoGlass, have a wonderful and peaceful holiday season.